What is Affiliate Marketing
In this article, I will be sharing with you the must have 5 skills to be successful in affiliate marketing.
In a simple term, affiliate marketing is the process of bringing prospects to a product seller, and when the prospect make a purchase, you earn certain percentage (commission) on the purchase. The person that bring prospect is called AFFILIATE while the people that you are bringing to buy are called TRAFFIC or LEAD. I see many people jumping at affiliate marketing without understanding the necessary strategies or techniques required to be successful in this line of online business. So they struggle at affiliate marketing, and they ignorantly conclude affiliate marketing is not profitable.
5 basics skills of an affiliate marketer
To be successful in affiliate marketing, you must have the following skills:
Search Engine Optimization SEO
Copywriting
Traffic generation (organic and paid)
Landing page/sale funnel
Content writing
I would be explaining each in the next section:
Search Engine optimization SEO
SEO is the process of fine-tuning your contents (article, blog post, etc) so that search engine like Google can easily find it and present it to the internet users searching for related keywords about your article or blog post. The reason this is very important is because, one of the methods used in marketing online is writing an article or blog post, (sometimes youtube video) about the product you want to promote. So, if you write an article to promote a product and nobody could find it using search engine like Google, then your profit making goal is dead on arrival. In order to make your promotion visible to as many people as possible, SEO is paramount.  Here is the step by steps method of effective SEO:
STEP 1: Do keyword research and planning. There are different paid tools for performing keyword planning, But you can leverage this free tool from Google (ads.google.com) or Ubersuggest. This is where you determine what people are searching, the current level of competition, so as to know the best keyword to focus on because low competition keyword is the best. I would recommend Yoast SEO plugin for your WordPress site to implement the keyword with low competition.
What is Keywords
Keywords are the phrases we normally search for on Google, e.g., "how to drive a car", "how to operate a computer", "who is the best football player",etc. these are all examples of keyword. sometime referred to as keyphrase
STEP 2: Take the result keyword in step 1 to Google and search for that keyword.
STEP 3: Click the first 2-3 results at the top search result in step 2. also implement the keyword in your Yoast SEO plugin as the "Focus keyphrase" for the article you are about to write.
STEP 4: Copy their content separately to wordcounter.net. This is to know the highest number of words currently available for the keyword. So as to know the number of words you would need to write, in order to outrank the current top ranked result.
STEP 5: You write your article and ensure your number of words are more than the current top result that you found out at step 4.
STEP 6: Include relevant and high quality number of back links in your article.
All these steps are detailed in my youtube video.
All this skill are available to be learned better, if you join this platform
Copywriting
In simple term, copywriting is the process of selling via writing instead of direct (face-to-face) selling. Selling via text! It is a write-up done for the purpose of selling or advertizing a product. The person that do the writing is called copywriter. The text or words are used on a web page in order to convince a prospective customer to buy. Think of it as hiring a salesman to reach out to all your prospective customers. Here, the sales man (copywriter) reach out to them via magazine, ads, billboard, webpage (landing page.), sales letter etc. Your copywriting must be compelling enough to convince a prospect to buy. Here are the six (6) golden rules of copywriting you must always have in mind: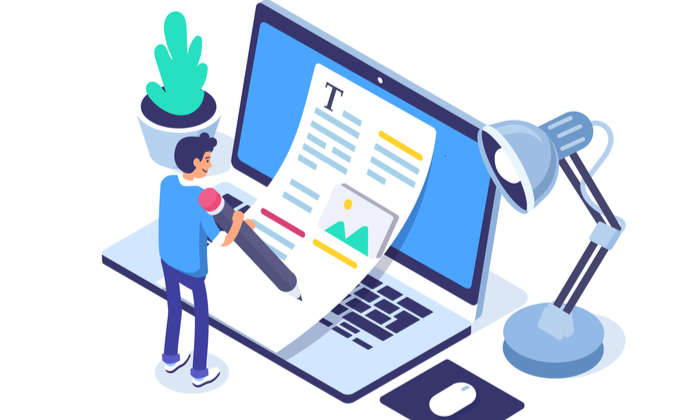 1. Target the right audience: Know your audience before even starting to write copywriting. It means you are delivering the right message to the right congregation. This increase your chance of getting positive result.
2. Value proposition: Let the value of your product be clearly stated and concise. So that prospect would not feel their time is wasted going through your copywriting.
3. Benefit over feature: Let emphasis be on benefits than the features. Stop explaining features of a product, instead, concentrate on the benefits the features would deliver when they buy the product.
4. Tap into your customer emotion: Emotion is key when selling. Because, it does have influence on the logical decision of a buyer. So firstly build relationship with your audience to build trust, once they trust, pulling money out their pocket become easy.
5. Appealing headline: Have this 80/20 rule at the back of your mind. Out of 100 people that see your headline, only 80 will read the headline, while 20 would read the body. So the appealing your headline, the higher the chance of getting audience to read your copy.
6. Call to Action: This is when you ask your reader to take action after reading your copy. Make it compelling and appealing. You can slightly create a sense of urgency by offering promo or bonuses that would end in limited period of time ahead.
Traffic generation (organic and paid)
In the context of online marketing, traffic means people surfing the internet. In this context, prospective customers on the internet. You can get prospective customers online via two main sources (organic and paid source)
Organic traffic is traffic you generated without paying. Here, visitors land on your page via search engine (Google, Bing) results. The traffic is free, you just work on your content, post it on blog, and do your SEO so that it can be appearing in search results. Also you can be posting articles on popular forum like medium, quora, reddit, so they can start ranking on Google and bring people to your product page.
Paid Traffic is the opposite of organic traffic. You pay to generate this traffic. Here you run online ads like facebook Ads, Instagram Ads, google ads, etc., in order to get people to see your product. Other types of ads are solo ads, and native ads. There are different tricks and techniques to achieve great result with organic and paid ads.
Sale funnel building
This is a website purposefully designed for selling products. The first web page in a sales funnel is called the Landing Page. Sometimes, a single-page sales funnel is referred to as a Landing page. So sales funnel is the process of taking a prospect through multiple webpage in order to sell a product to them. there are 10 building blocks to building a fantastic sales funnel or sales page. I would be revealing them in my next post.
Content writing
As an affiliate marketer, you must know how to write online contents (articles), blog post. If you can't, you can hire someone to do it for you. Contents are used for introducing a product and pre-framing the mind of your prospects. It is inside this content that you would insert links that would lead people to the selling page (landing page) of your product.
If you notice, all these skills are tied together or interrelated. So, you must possess these 5 skills to make it in affiliate marketing or you can hire people with the skills. All these skills are thought on a platform co-founded by Sam Harvard.